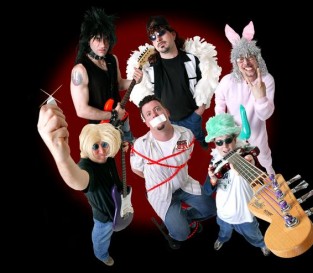 News Alerts:
New Photos Added - Many new pics have been added to our scrolling photo collage (above). Use the scroll left, right, play/pause controls to view the pics however you want...enjoy!
Back again with our NEPA friends! June 5th!
930 start
The NEPA coalition of the DDS army deserves special mention for being some of the longest running, most loyal supporters of the band…we love you guys and look forward to seeing as many of you as possible out at the casino on June 5th!

Tuesday - June 10th, 2014 in Journal

The following is composed from excerpts of a text message chain between all the members of DDS and started by Paul with the simple message..."Replace one word in a movie title with "BACON"...post results below".  This is... Read More »

Thursday - April 17th, 2014 in Journal

My 21st birthday just turned 21 this past week.  In case you were wondering if being double the drinking age means you can consume double the alcohol...the answer is no.  You can, however, give yourself double the... Read More »

Tuesday - March 25th, 2014 in Journal

I was gonna wait until it began to get a bit warmer outside before I wrote another one of these but, with the way the weather has been going...I came to realize that might not be until August.  So, here I sit, tapping away... Read More »